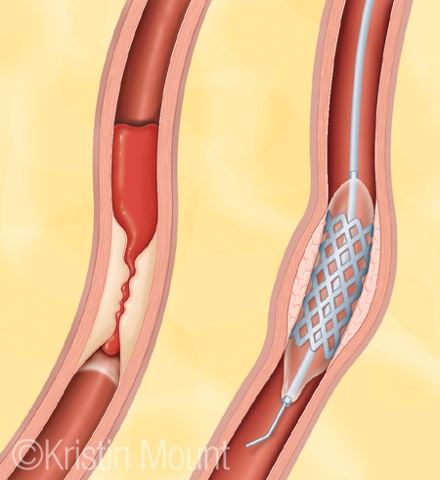 Welcome to my illustration page. If you're looking for clean, accurate illustrations designed to illuminate and clarify scientific concepts, you've come to the right place.
I have over 20 years of experience as a scientific illustrator specializing in medical illustration and digital media. Most of my finished work is done in Illustrator or Photoshop, but traditional techniques are often involved throughout my process. My clients include book publishers, law firms, surgeons, and pharmaceutical companies.
There's not much I enjoy more than exploring a scientific topic and finding a way to explain it visually. So I'm glad you're here. What you see is a small sample of thousands of scientific illustrations. If you don't see what you're looking for, contact me at kristin@gm-studio.com.